Immersion Studios
Our immersion studios or tango seminars are a focused course between the teachers and the students, providing an in-depth dance studio experience, 2 hours per class, 8 hours total over 2 days.
Levels are Intermediate and Advanced from Valeria and Pablo.
Open Level for the Chacahera Immersion from Natalia and Alberto.
Alberto and Natalia Cortez [25 -27 Oct 2013]
1. Chacarera: Argentine folkdance
2. Chacarera: Argentine folkdance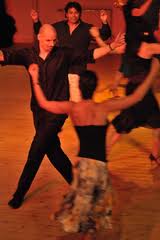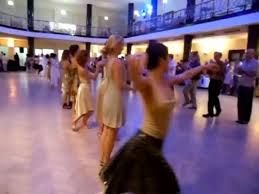 Pablo Nievas and Valeria Zunino [6 -10 February 2014]
Milonga 1
Milonga 2

Immerse yourself in this funny and charming rhythm.....develop your footwork and self confidence with the music....learn new and useful steps.

Pablo and Valeria are famous around the world for their Milonga. Excellent teachers who will build the moves step by step.

A class not to be missed!!
1 Techniques of creation of new movements: - mixing elements and putting them in chains

Pablo and Valeria have developed different techniques to create your own movements. Get ready to immerse yourself into the logics of tango, challenge your knowledge and add to your skills!

2 Complex Sequences: - how to do them in a small space

Everybody can do ochos and walking in the milonga but what happens with the more complex moves? Why is it so hard to do them?
Pablo and Valeria will give you the SECRETS to do all the movements using a small space.
1. Movements for the dance floor
Learn interesting and new combinations for the dance floor. Improve your precision, posture and embrace.

2. Back enrosques, alternative decorations and pasadas

Learn how to do these complex movements easily and in a natural way.

Pablo and Valeria will give tips to improve your tecnique and will show you new movements for your tango!

1. Ganchos & Enlazadas

Improve your technique: learn how to lead and follow different kinds of ganchos and enlazadas. Get ready to learn some expressive moves!!

2. Combined Movements

Learn everything about these new and charming movements.

Federico Mattiuzzi [6 -10 February 2014]
The difference between leaders, followers, navigators and interpreters

An introduction to the 'Mattiuzzi Method' that provides a strong foundation on which to build your tango.
Spiral Ocho & Giro Technique

A deep study of the true basic step of tango. Utilises exercises to instill an understanding of the fundamentals of pivoting which is essential to dancing Tango to a high standard.
Musicality: Pussy Cats, Puppy Dogs & Bumble Bees

Ideal for dancers seeking an easy and systematic approach to understanding and dancing with the rich and complex music of Tango.
Tango Cross System

Explores how to enter and exit cross system and the interesting possibilities created by dancing in the cross system.
Copyright and Intellectual Property of Tango Media 2013 All rights reserved.